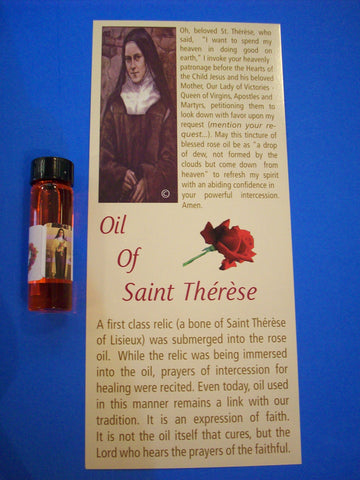 St. Therese of Lisieux Rose Scented Devotional Oil
This blessed oil is a third-class relic, since a bone of Saint Therese of Lisieux (a first-class relic) was submerged into the oil.  Prayers of intercession and healing are recited while the relic is being immersed.  It is not the oil itself that cures, but the Lord who hears the prayers of the faithful.

A card containing prayers and explanation accompanies the oil, which is rose scented.
The cost of the oil is a donation and is non-taxable.