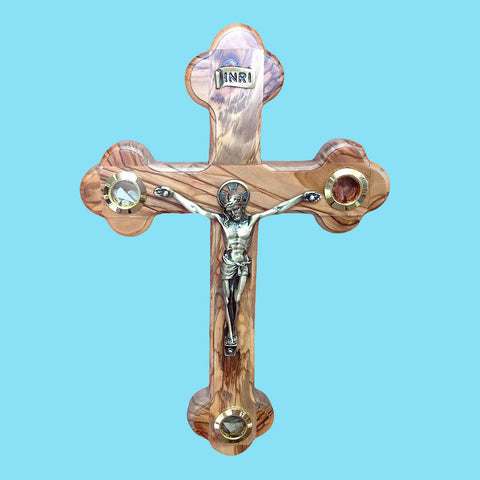 Olivewood Crucifix With Capsules
9.5" Crucifix with Dried Olive Leaves, Stone and Incense.
Dried Olive Leaves - A white Dove carrying an olive branch is a sign of peace.
Stone - The entire cities of Bethlehem, Jerusalem and Nazareth are constructed with similar stone.
Incense - The Magi brought incense as a sign of their belief in the Real Presence of Christ, the son of God.