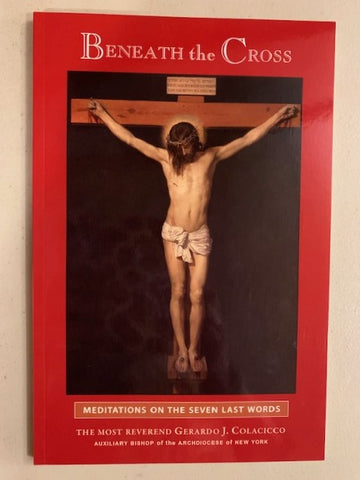 Beneath the Cross: Meditations on the Seven Last Words
The meditations in this book were first presented by Bishop Gerardo Colacicco, Auxiliary Bishop of the Archdiocese of New York, at St. Patrick's Cathedral on Good Friday, 2020.
The focus is on many of the individuals who encountered Jesus during his ministry, the woman caught in adultery, the newlyweds from Cana, the paralytic lowered from the roof, for example.  What would their thoughts have been as they reflected on their initial encounters with Jesus and now witness his crucifixion?
80 pp.   6" x 9"